That's lifestyle!
Everything else is
just a drink.
Nootrie is your one-touch solution for perfectly portioned, freshly prepared protein drinks in your fitness centers or assisted living facilities.
Let clients and staff benefit from
perfect taste
great variety of drinks
no cleaning effort
long shelf life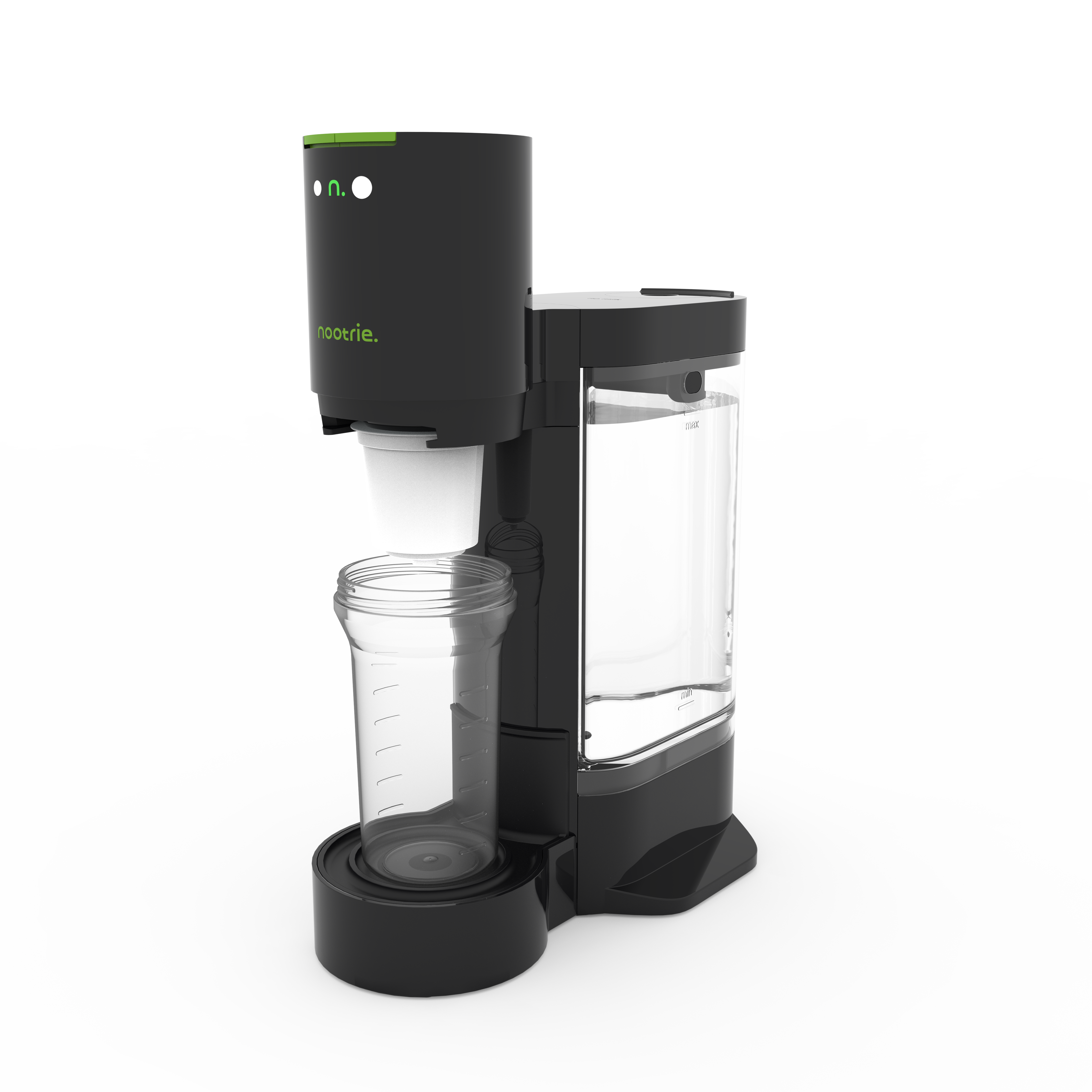 We are experts
in machines and capsule technology.
Granted patents in Europe, the US and China.
100% recyclable portion thanks to a mono-material design.
You have excellence
in Senior Care or Fitness Industry.
with access to distribution channels DACH / USA
and readyness to grow.
Together we grow your protein
powder business.
Boost protein powder sales with Nootrie portions to new customers for higher value.
Longer customer retention due to closed, patented drink system.
Together we create additional sales.


The Nootrie portioned system is worldwide scalable.
Wide range of products with a variety of tastes and protein powders.
Together we build best reputation.


Enhance your brand image with cutting-edge innovation and Swiss engineering.
We maximize trust through the power of the co-branding strategy.
Test Nootrie Now
Join our 4-week live test of Nootrie in your assisted living facility or fitness center chain and experience the benefits of differentiation, added value, cost savings and community connection with minimal effort and risk.

Don't miss this opportunity to offer your customers a unique and innovative experience that sets you apart from your competitors.
Sign up now and see for yourself how Nootrie can transform your business!
Nootrie invites you to become valued
customer or partner.
Together we create value.